Posting a wanted listing is easy to do. Just register and click on "Post classified" and under the drop down menu select "Wanted". It defaults to "Post Classified" so you will have to select the wanted selection before proceeding.
You would then fill in your information and complete the fields and at the bottom of the page, fill in the captia (word that makes sure you are not a robot doing this) and it will post.
If you selected a paid feature to highlight your wanted ad, then it will take you to another page to activate your wanted ad. You can then "activate" the wanted ad with a single click.

After the 30day period past expiration, the classified will be removed from the system.
Wanted Listing Page: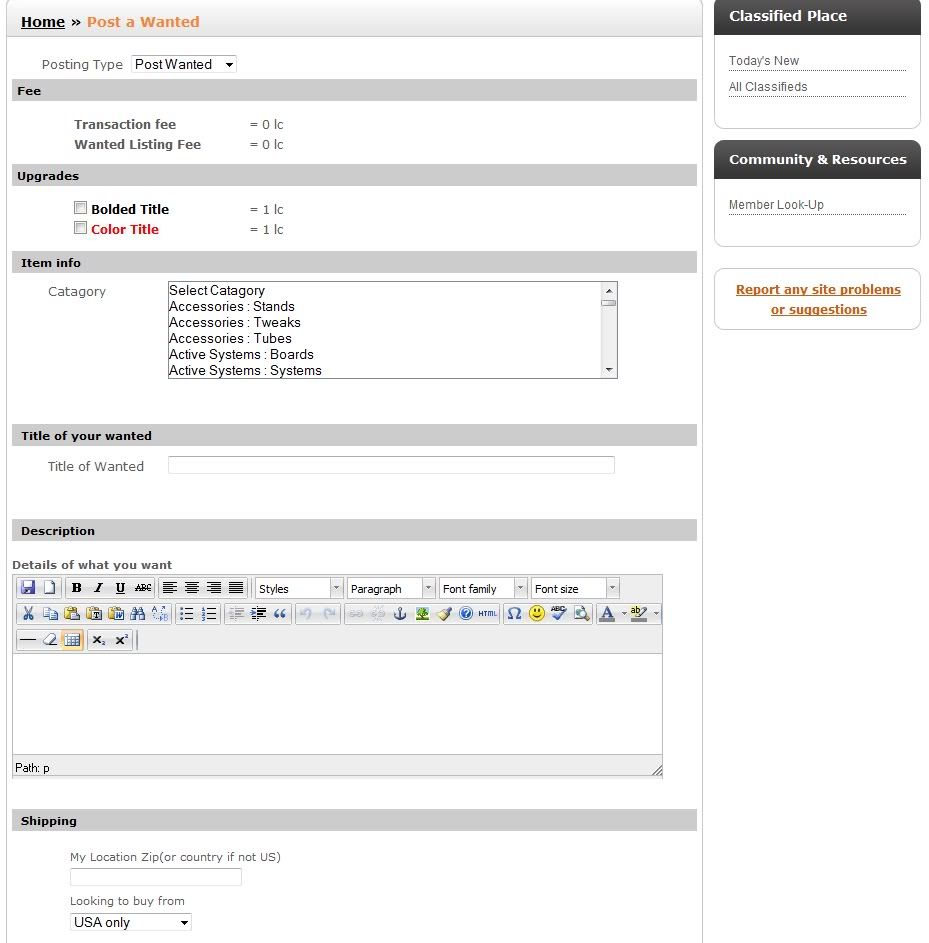 Next is Approval Page -w- Captia Requirement: