Purchasing listing credits is easy to do. Just go to "My Account and click on the "Account" tab and click on "Account Statement" and scroll down to purchase the amount of listing credits. This site uses listing credits that can be used towards purchases of special features or highlights as well as banner advertisements.
If you purchase over 10 listing credits, you will be given 10% additional listing credits as bonus.
Account Tab (It starts here):
You can click on several areas to purchase your Listing credits: Account Statement, Account Balance, or Add to Account Balance.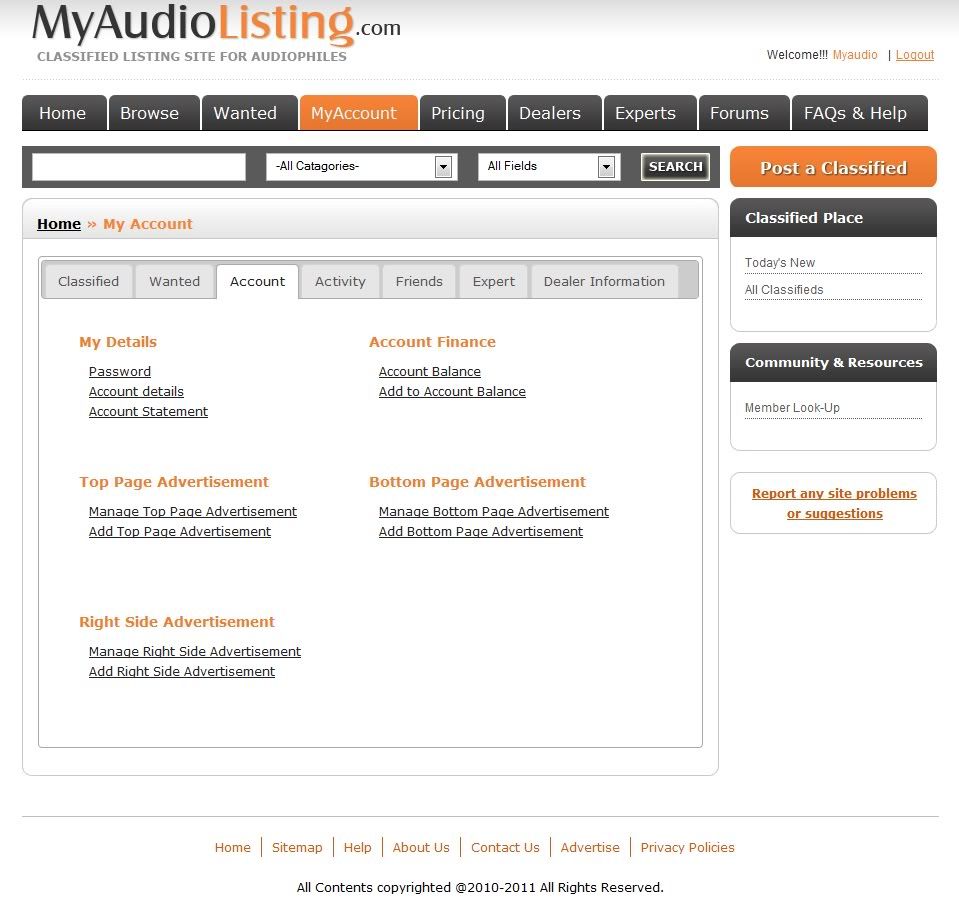 Add to Account Balance link: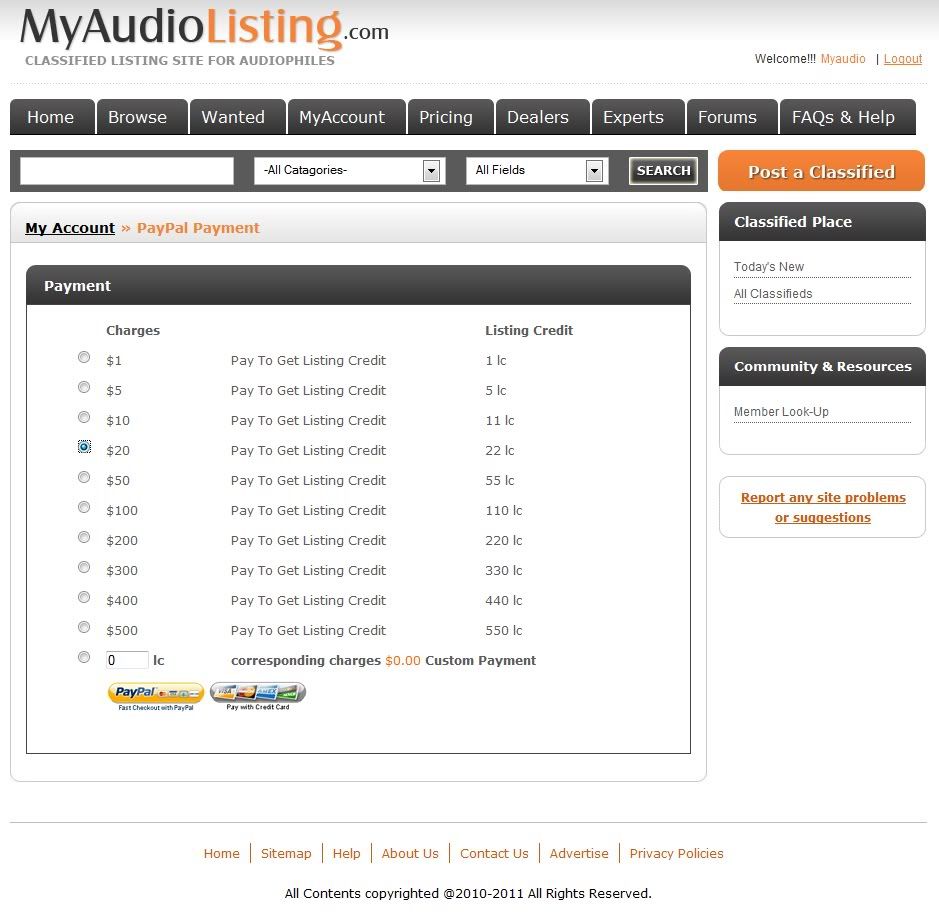 Then just click the PayPal or Pay with Credit Card and it will take you to the next page: